For all the old souls out there, nothing could be more pleasing than have a vintage and inviting place to call home. After all, a home is an extension of you and needs to reflect your essence and unique sense of style and refinement, where you can find joy and warmth. The vintage home decor is romantic and full of character that gives away a taste of enchanting history with just the right subtle touch of nostalgia. With only a few tips and tricks your humble abode will be transformed into an old country home that will tell its own tale.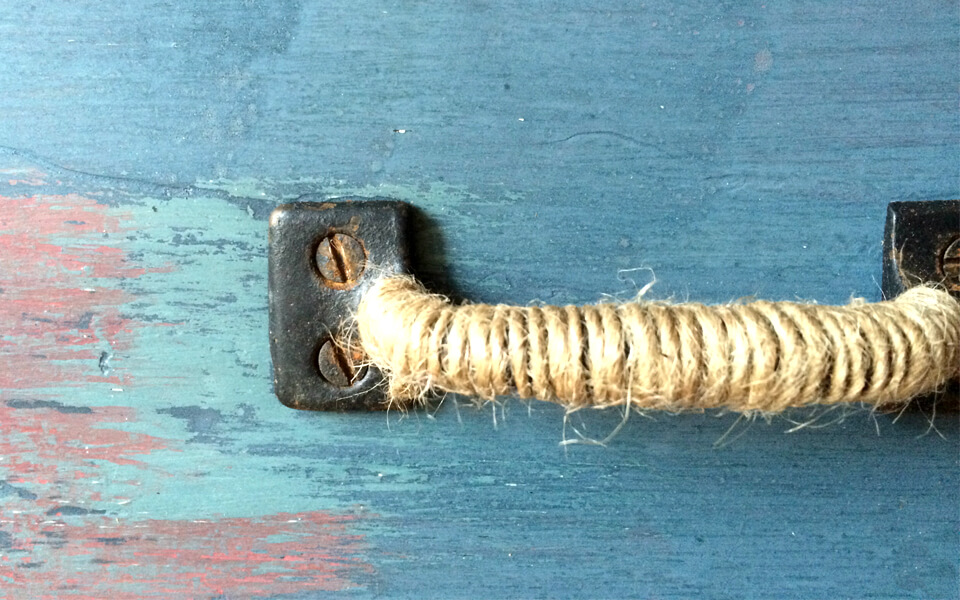 You can start by this handy trick with twine which is very inexpensive yet you can do so much with it and all by yourself. If you are looking to update your cabinets why not just wrap the handles in twine? It gives your kitchen a great rustic look, and this is one of the easiest projects ever. You just need twine, glue and paint and you will have these great Anthropologie inspired cabinet pulls. Another addition to give character to plain walls could be, pallet shelves. Old pallets are relatively easy to come by and the great thing about them is you can do so much with them. And then simply stain them in whatever color you want to coordinate them your existing décor. You can also make similar pallet word art sign boards to hang on walls with your favourite quote and sayings on them.
Twig candle holders is also an awesome way to bring some character to a space. So get some twigs and small branches and get going to make these amazing decor piece. You can hot glue those small twigs to glass or plastic candle holders to create beautifully rustic décor. Once you have them all in place and secured with hot glue, tie a burlap or satin bow around to really make them special. Another fun way to alter the look of any space will be to get a signature driftwood mirror frame that will instantly take the spotlight and make statement with its essence. Pick the iconic driftwood frame of any size and shape and play with enthralling beauty it will bring. You can also use the same trick for picture frames or quote boards.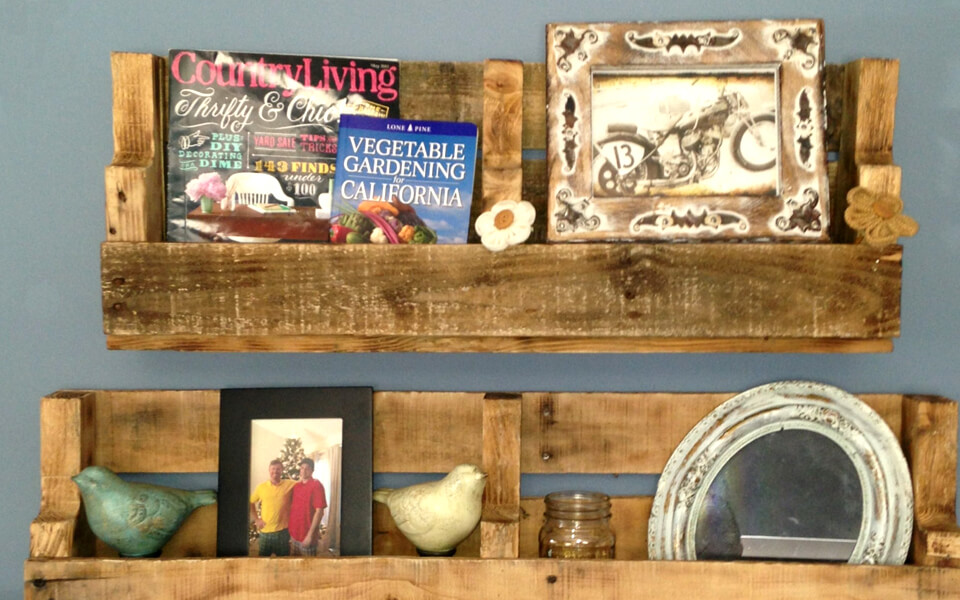 Wooden or Brick Backsplash and panelled wall is the most sophisticated and in-the-vogue idea to turn the air of any space, nostalgic. Small pieces resembling wood or brick, put together make a beautifully patterned backsplash that will make a statement in any room. If you have a wall available, you can create a lovely setting by simply adhering the pieces to the wall. You can also build a small wall to create a division wherever you need it and enjoy the country look with this single piece of art.
If you have wood pallets just lying around in your storeroom, put them to use by turning them into a great mud room bench, teapoy or a bedside table or buy them from some refurbished furniture store. This piece of classy furniture would look fabulous in the hall at empty corners, in the kitchen or dining space and even at the bedsides or wherever you want to put it. When you finish putting it all together, just sand and stain it in whatever color you like and you have a beautiful rustic piece with multi utility to flaunt.