Spring is the first kiss of summer. It is the feeling when life's alive in everything. Bright colors and coordinated, vibrant patterns bring out that spirit and life in all the places it goes. So this summer let's drop the boring designs and colors and replace them with some fun ones. For it is the perfect time to give your home a fresh look. From serene shades to vivid hues, here are a few ideas and schemes that you'll want to try this season.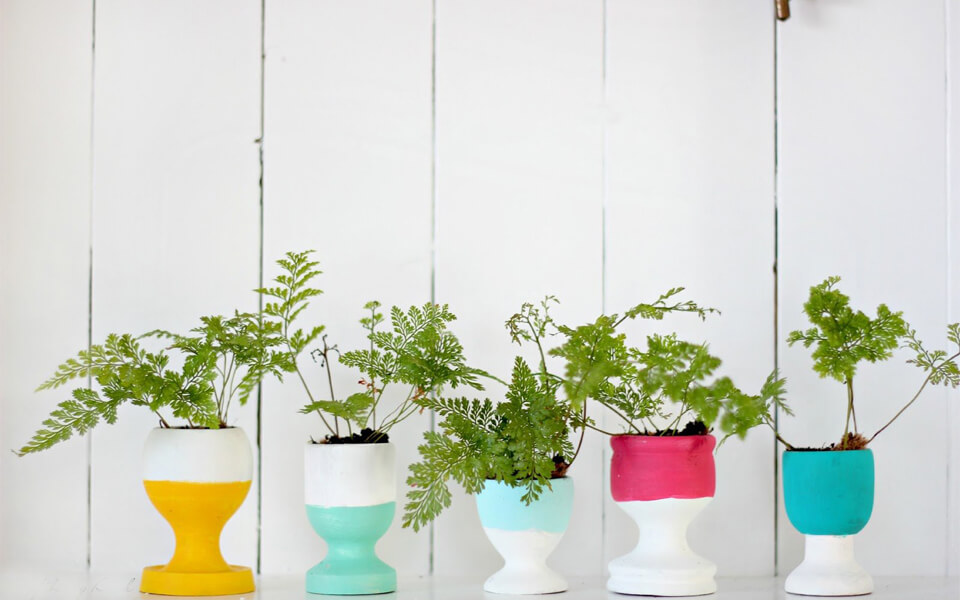 To start with, carve out a sunny nook to refresh and recharge with a mini tabletop greenscape. A tray table makes it easy to move plants near a window's natural light. Or simply place small pots of plants that share light and watering needs but vary in texture and color for a fresh spring display in a glass terrarium. This will instantly bring in a vibe of freshness and verve.
Another way is to add a gallon of paint and it is also among the easiest tools for changing a space. Choose a springtime color, like soft violet or pastel pink, that makes you feel happy; paint an accent wall or the whole room. For a more substantial yet still easy makeover, start with two new accents for the room, such as window treatments, chairs, a light fixture, or a rug. Match a paint color to your new duds, and with just three things, you can have a brand-new room.
Sometimes all you need to update a room for a new season is a fresh window treatment. Use a pretty, floral-pattern Roman shade to turn a window into a work of art.
Inject pattern into a room with wallpaper for a fresh and easy update. Peel-and-stick options make the job easier, and removable wallpaper makes changes a cinch later on.
Allow your home decor to blossom with hints of garden-fresh greens. Start small by painting the bases of a pair of table lamps, or opt for a more dramatic display of green by reupholstering dining room chairs.
Revitalize an existing gallery wall by painting wooden frames with varying springtime shades, like pink, cerulean, and sunny yellow. For floral flair, add silk flowers to your wall art, like the blooming antlers of this room's mounted ceramic deer. So with a few nick knacks and a bit of imagination you can create your own refreshing recipe of home decor that is bright, light and full of life.