Bored with partying at swanky places? This time try another venue and take the bandwagon on your terrace. When you have a nice house and a stylish rooftop to flaunt or you own a penthouse that opens to a wide terrace, then it is natural that you would love to have your friends over and celebrate the open space! With rooftop parties in trend, it is very essential that you design that space in such a way that there is enough area for people to enjoy an evening and feel good about the open air space.
Rooftop parties are great fun and they don't even cost much because you can customize your rooftop the ways you want to and it helps you refrain from hassle of finding a suitable and stylish venue. Let's check out some important points to note while planning a terrace party:
Aura:
Ambience is indispensable for a rooftop party. A well-lit terrace is essential if it is an evening or a night rooftop/terrace party. The decoration can be kept simple but few things can be added to make it appear picture perfect. Decorate the arena with colourful lanterns, colourful lamps and candles. You can also add some flower decoration because flowers and colourful lighting looks amazing together.
Plantation:
Design the whole area with enough green potted plants and flowers so that it looks live. Also, place artificial birds and potted hangings to make it look beautiful. The plants and the small garden that you have on the terrace should be looked after well.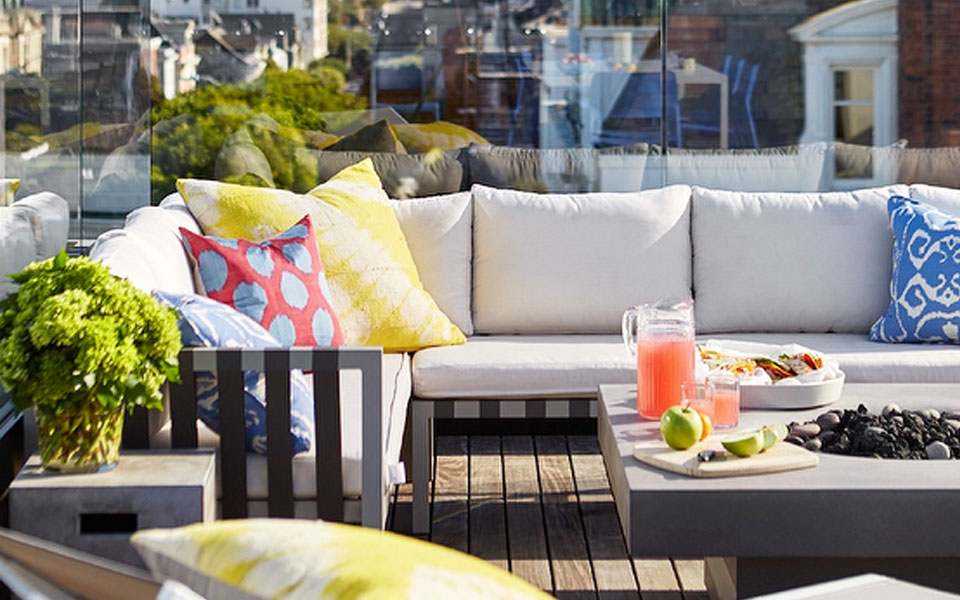 Themes:
Let's face it. Themes make or break a party. The right theme will bring people together and the wrong theme will make everything awkward. Leave space for standing and mingling: Don't pack your outdoor space with seating. Leave ample space for your guests to mingle and move around, because many will end up standing by choice.
Music:
If you are having a dance party, then call for a DJ and if it's just a dinner party, you can have a music system playing soft music in the background.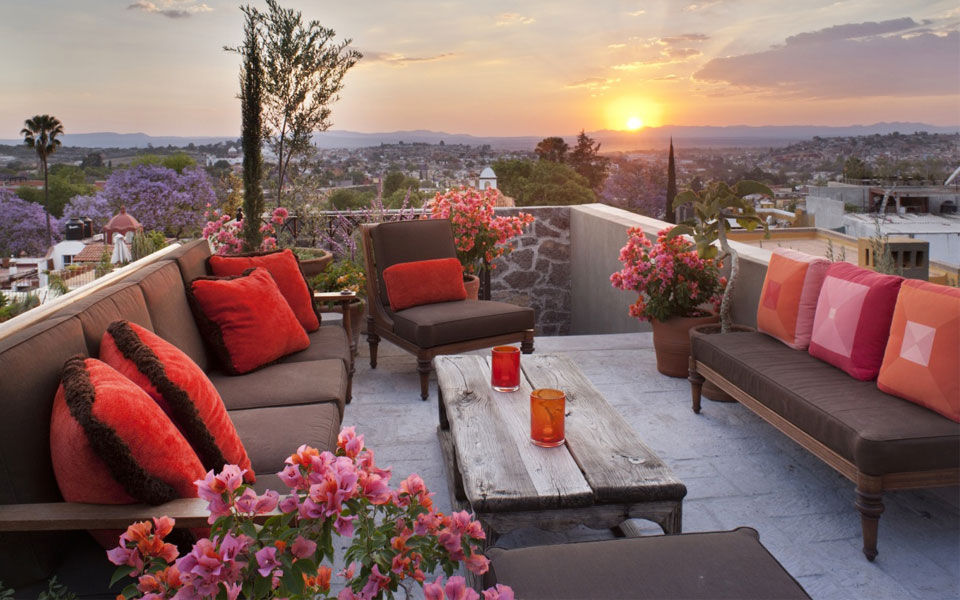 Food:
The whole area should be lit up with scented candles, a separate area made for serving starters, crockery neatly placed besides it and a water jug for people to go and drink water so that they do not keep on asking you to get them water. Try to keep a menu that has less detailing. Do not have elaborate menus that include a huge spread. Have 1-2 starters, 2-3 main course dishes and a dessert to round off the meal.
Light:
The lights should be dim, the whole idea should be about enjoying the moonlight, the skies and the cool fresh air. Try some ideas when you want to illuminate a setting and create a distinctive mood.
Timing:
The best time to throw a rooftop party is at night. Nothing is worse than having an event where people are sweating and ducking inside to escape the heat. A night rooftop party is great, because the weather is cool and the sun set provides the perfect backdrop for the party.
Lastly, a positive, happy host is the best host at a party. Do not fuss over small things, the idea is to enjoy the party even if you are host. Prepare for it in advance, and if something goes wrong, don't fret, remember you are just throwing a get together party and let people be themselves.