When there lives a fierce fashionist inside you can't help but give in to it and do as said. With this fast changing world it is necessary to keep a keen eye on the biggies to understand the subtle pattern and grasp the fine lined trend. Why to be docile when it comes to home decor. Here are some exciting ideas already trending, that you can incorporate in your house and make the type of statements that the whole town will chat about.
Mixed patterns:
Keeping in mind that runaway fashion is a common catalyst for what's to come in the home space, mismatched patterns will appear more in the home decor this year. A mixed matched patterned comforter anchors a room with enticing and mismatched patterns.
Floral:
While floral on couches can be a little dated like the '80s chintz, in new age home it can be a perfect counterpoint to the room's modernity when set against the dark and bold backdrops. Experiment with all things tropical. These prints will continue to appear in wallpaper and designer fabrics, but don't worry if such in-your-face prints are out of character for you. You can throw pillows boasting the trendy pattern: Always buy a plain sofa and change it up with new pillows. It's just like buying a great piece of classic clothing. You can certainly refresh it with a new bag and shoes.
Pink Colour:
The latest fashion trend is the Femininity Wave that is such strong feature on the 2016/2017 catwalks! Designers around the world are bringing a new level of chic with the pink colour palette including blush rose to bright magenta! Try Silky Velvet Fabric to bring the hottest trends of creativity and class to the home.
Monochrome:
Monochrome is a timeless style that can be easily pulled off by everyone and everything; including your home. Although, it brings an evergreen beauty to every space, one should be careful of the amount or intensity of the colours and their placements. Going classic is never out of fashion.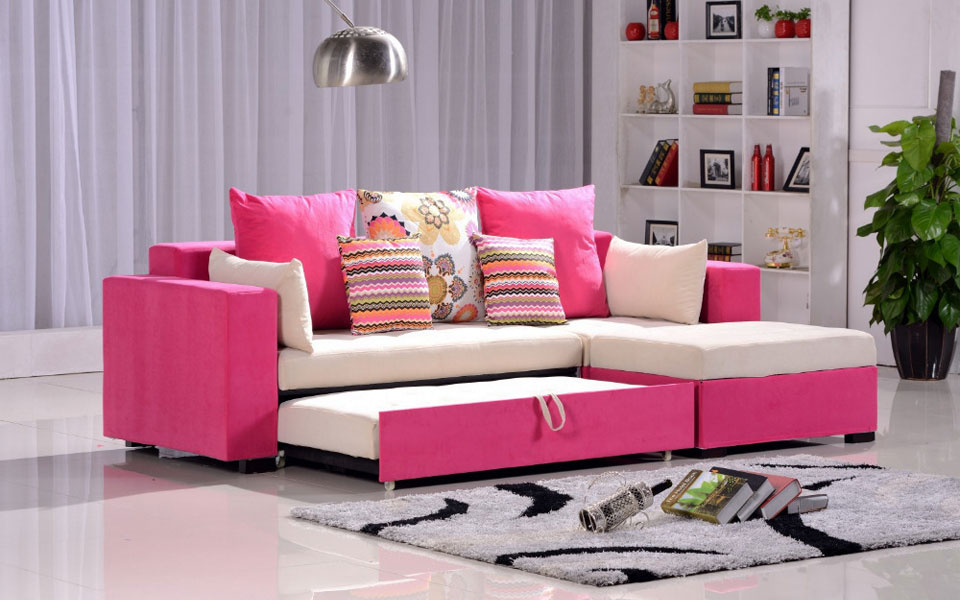 Velvet:
Embroidery is gaining traction in home decor trends, too. Try duvet cover printed with gorgeous flowers and accented with detailed embroidery in rich colours, it is the epitome of luxury. In a living room, if the decor is kept primarily neutral and laid back a tufted dark-coloured velvet couch can formalize the entire aesthetic of the space.
Fringe:
Fringe is so 'in' this season and fashion-forward women are already collecting fringe bags, clothes and even shoes. But can you really get the fringe benefit at home? We think so. Remember the old-school tassels that your house had? Well, you can recycle them and add a wall hanging to give a classy boho look to your walls. If you're feeling adventurous, get fringe ends on your curtains and bed sheets. It will instantly bring a fashionable vibe to your home.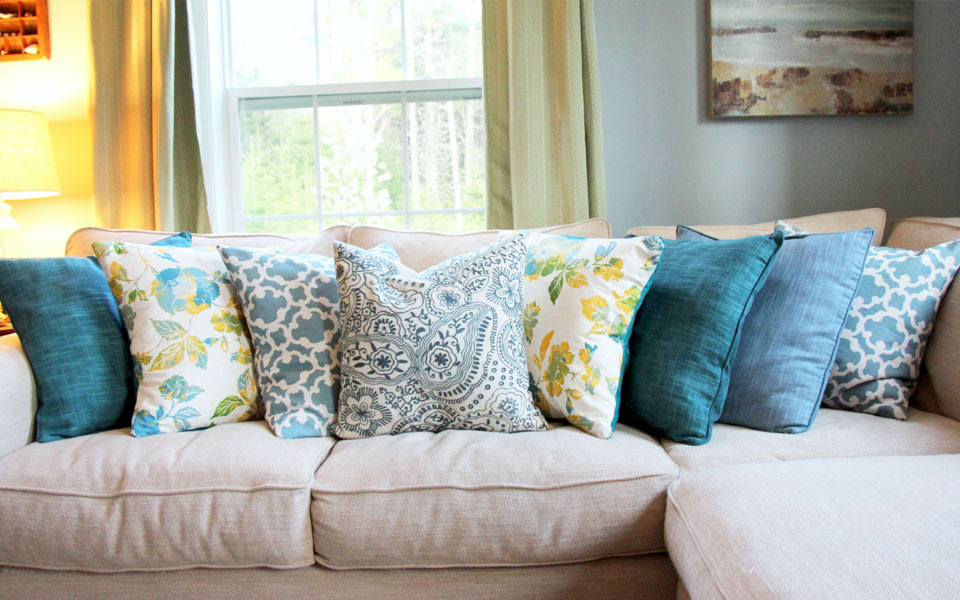 Metallic:
A little bling never harmed anyone. In fact, it gives a chic look to a casual outfit. Why not get some shine into your house, too? Showpieces and metallic frames are ideal to get this trend into your home. But why stop at that? Add accessories like throw pillows or some metallic prints to your couch. If you are feeling bold, then try dull silver or gold upholstery for your chairs and other seating furniture.
Sheer:
Love sheer? So do us. The see-through fabric not only creates a cheesy look, but also makes your home look well-lit, pretty and classy. Shear works best when used as curtain material. And as a fashion-forward woman, you can combine it with metallic and neon fabrics to tone down the brightness.
Lace:
Lace outfits are just what you need for your bedroom. It is subtle and creates a dramatic effect if used well for your home. Add a bit of lace to your curtains, bed sheets and quilt for a romantic feeling in your room. To get your homes ready for a fine evening party, get dark colored lace and use as pillow covers and dining cloth, or frame it in patches.
Detailed embroidery:
Detailed embroidery is the opulent trend may not be for the faint of heart, but it's undoubtedly a showstopper. Embroidery is for the people with rich taste and high aesthetics. It brings a poignant character to any space. Whether it is used in curtain, bedcovers or upholstery for furniture, it stands out like nothing else can.