After breathing the cold of a long winter, the fresh warmth of summer breeze, feels like pure bliss. For the people who harbor sunshine as their favorite accessory, summer is a state of mind that brings a wave of happiness and incidences of fortuity to weave memories of lifetime. With summer fast approaching, you may think of making some minor redecorating adjustments to match the bright mood and season. Here are some summer home decorating ideas that will look striking and give your house a breezy, relaxing ambience to enjoy.
Nothing makes a space feel less airy than a dingy ceiling. Luckily, this issue is easy to fix–a lick of fresh white paint can work wonders.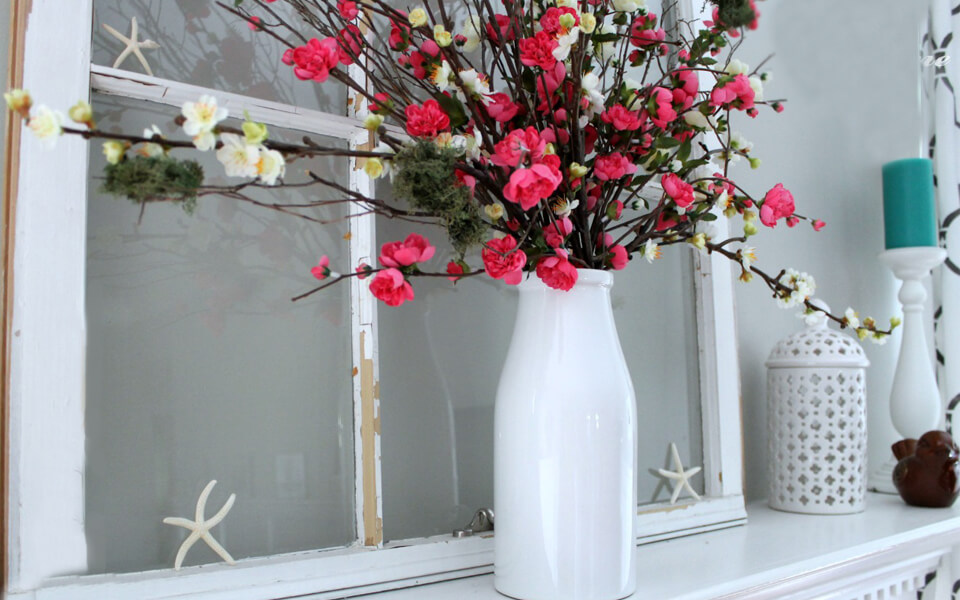 Since we can't all be blessed with a garden, so being real we can bring the outdoors to with indoor plants. Cluster potted flowers or herbs by a sunny window and instantly bring natural freshness and aroma to your rooms. Added to this clean your windows till they sparkle (wipe down mirrors while you're at it), then replace heavy drapes with light and airy cafe curtains using sheer fabrics like chiffon. Heavy, ornate curtains can have a warm, luxurious feel for winter, but it's easy to swap them out for lighter versions once the weather warms up. Not only will these open up a room, but they'll let in more sunlight that will bring out the colors in the room while evoking simplicity, stylish and effortless decorating.
Lighten up your living room. Cover dark couches and chairs with washable slipcovers, or, for an even faster fix, just switch up your throw pillows.
Now hot weather brings sweaty propensity, so roll up and store heavy area rugs. If you need something to break up your floor space visually, or if you just prefer having something underfoot, try a woven mat instead.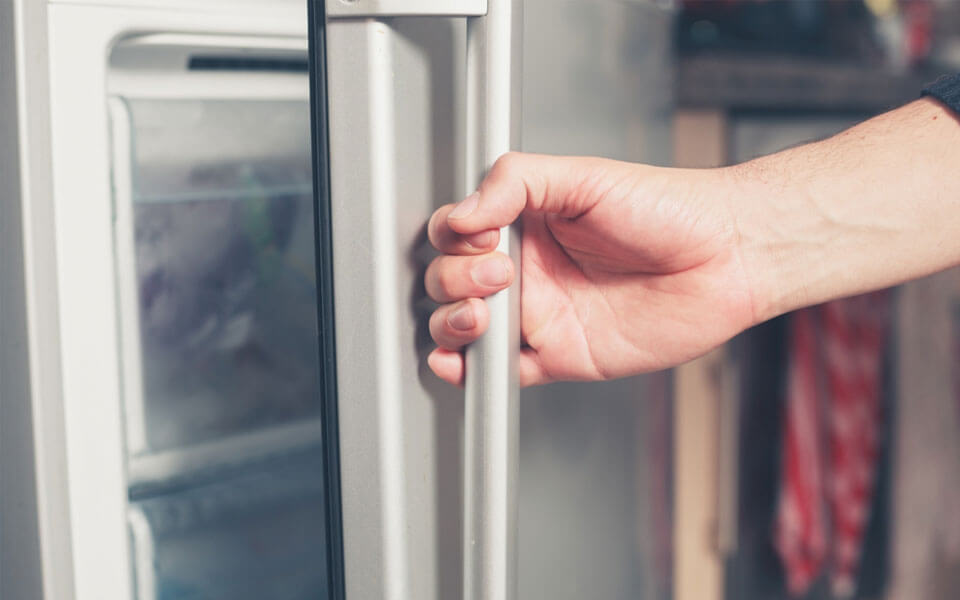 Go natural by separating and composting kitchen scraps that will not only reduce the amount of household waste in the landfill but also the costs associated with rubbish collection. Another simple way, is by using eco-friendly scents, instead of synthetic fragrances, opt for 100% essential oils and non-aerosol scents. And go literally green and improve the air quality in your bedroom by growing houseplants. Choose cotton based blankets, bed sheets, curtains and upholstery for naturally cool and organic temperature at home. You can also lodge energy efficient windows that keep you cool in summer and warm in winter.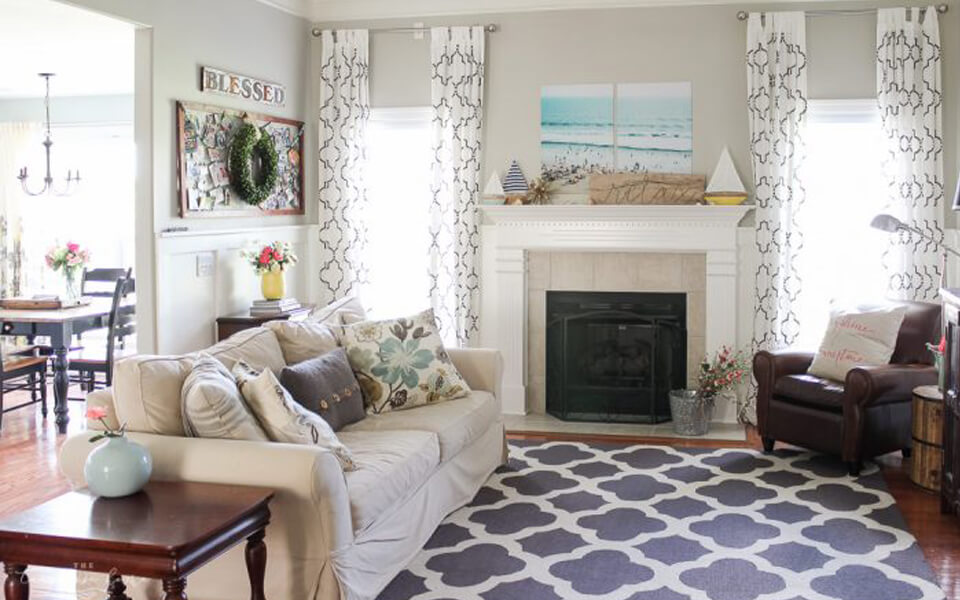 This will be the perfect time to stow flannel sheets and woolen blankets and summarize your bedroom with lightweight linens. Count on organic cotton, or such cool fabrics for bedsheets and blankets which will be ultra-soft against your skin and feel pampered every time you get into the bed. Another natural inclination will be to enjoy the beach, well even if you can't make it to the seashore this summer, let the ocean soothe you by hanging a seascape in your bedroom. Bright, summery prints are a fun way to freshen up your walls for spring and summer. Frame an inexpensive poster then rotate the artwork every few months to suit the season.
Placing bright hand towels will add splashes of color throughout your home. Try incorporating cheerful striped or floral terry towels into your bathroom for a quick summer spruce-up. Even a simply filled fruit bowl will add a natural shot of color into your kitchen and reminds everyone that yes, it's finally summer and now there's always something to snack on.
Make summertime the best of what might be with these little alterations and additions.
Happy Summer!