No matter how many years you have lived in the same place or how much you have come to love it, you are bound to get bored with it someday. Hence, you revamp and redecorate; but decorating is a never-ending process. Starting from adding an artwork to styling up your wall, decorating can bring up significant change in your humble abode.
To curate a blank wall with fresh ideas can be a tedious task but it can add a whole new level of finesse to your house. If you're bored with the same old paint job and want to try something fun. Here are some unconventional yet dapper ways to add dimension and style to any wall of your house.
Here are a few ways to incorporate this vibrant colour in your house:
Turn your wall into a floor-to-ceiling photo gallery:
Here I'm not talking about a bunch of pictures hung on the wall in haphazard way, but a wall completely covered with pictures. Different sizes with large ones closer to the ground. Expand your horizons and try this way to style up your house.
Shelf it up:
Another simple yet chic of decorating your walls are adding shelves to your barren walls. This way you can display your additional decor pieces and it decks up your walls too. Thus, you get a perfect solution for two of your problems.
Wall Decals:
Wall decals are an easy, affordable and inexpensive way of decorating your walls. If you're the type of person that cannot commit to one particular type of wall decor, wall decals are your way to go. Wall decals are super DIY friendly. You can refer to our article on wall decals for further reference.
Try tiles:
A little improvisation can come a long way in helping you to decorate your walls. Tiles can be used to cover the walls of your living room and bedroom. But try not to overdo, limit to just one wall of the room unless you want your room to echo like a locker room.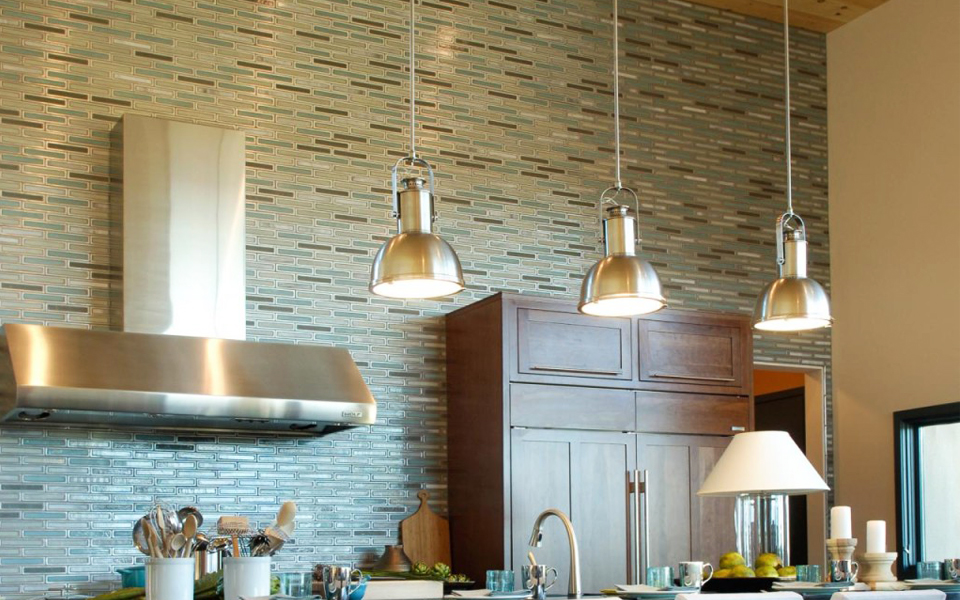 Build a library:
Turning your empty and boring wall into a novel nook is a great way of not only turning your wall stylish but also useful. This is particularly useful when it comes to cramped up places where there is little floor space.
Go Green:
We all have that one a whole nursery or at least one Tulsi plant in the balcony or yard of our house. But have you ever thought of hanging the green plants on your walls? Try this Eco-friendly and cool way to style up your wall.
Fabrics as hangings:
Wall hanging as wall decoration is a former way of styling up the walls. But here again a little improvisation can help, try hanging up leftover wallpaper pieces or fabric on the walls. This method is unique, inexpensive and will give you the freedom to choose among thousands of different patterns.
Panels of leather or faux leather:
Leather is found in most of the houses in the form of sofa covers or on chairs but have you ever thought of leather on your walls? Leather panels can be used to cover up your walls which will give your house a retro look. If you're on a budget crunch, then you can use faux leather as there is minimal physical contact involved with wall panels. But don't worry although it's cheaper it will still look smashing.
Wood for panelling:
The wood panelling trend is back again with a bang. There are significant different categories of wood that you can choose from. Wood can take your room from bland to majestic and turn your room into a piece of art that your eyes as well as your hands will appreciate.
Plate it up:
Last but not the least and my personal favourite is using you china on the walls. Yes, by china I mean plates, the ones you used to eat on, well who knew they have another purpose too. Plates can look amazing on the walls and give your house a rich look. So what are you waiting for? Pile up that china, use different sizes and colors and group them up.