The pantone colour of the year that was announced this year was greenery. Pantone has always been the one that has selected the colour of the year based on the on-going cultural climate. The colour greenery reflects the need of people to connect with nature. In the time where our day starts and ends with technology, people have started to greatly value nature for what it is and want to spend more time around greenery. The 'GO GREEN' movement though not a revolutionary idea, has been increasing in intensity over the years.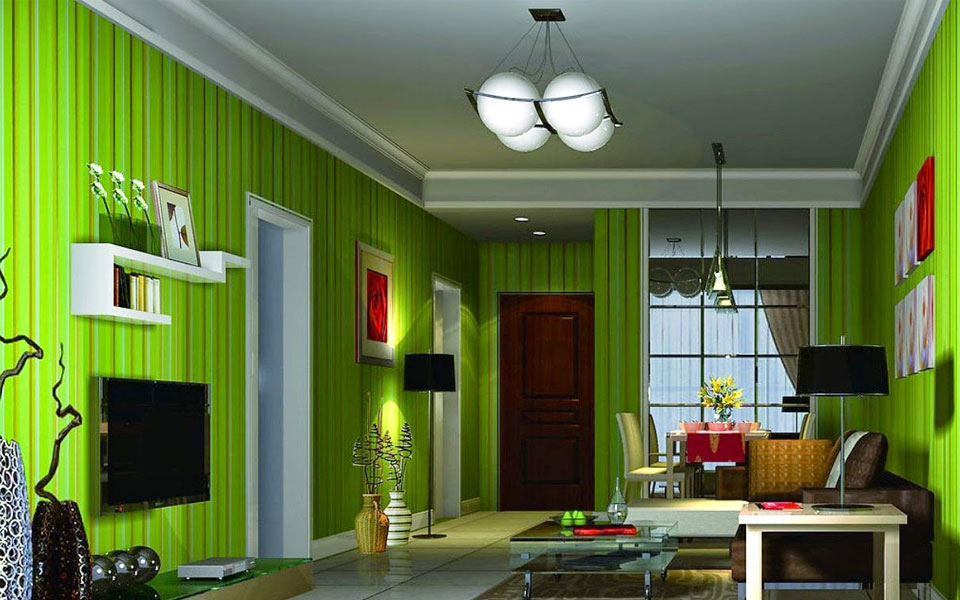 Here are a few ways to incorporate this vibrant colour in your house:
Nature calling:
The easiest way of adding the colour greenery in your home is very simple that is greenery. All you have to do is go to a florist get a plant put it in a pot and there you have it greenery popping in your house in the most natural way.
Target linen :
For those who have recently renovated their places or bought a new house and not ready to commit to the colour on their or their furniture can try this. All you have to do is target the windows and pillows. This colour can bring life to any room when used on decorative accents like pillow covers, rugs and curtains.
Children's rooms :
Greenery is a warm, striking and cherry colour that can bring in a burst of creativity in any person and is also gender-neutral. This colour can be used in children's playrooms, bedrooms other kid friendly places.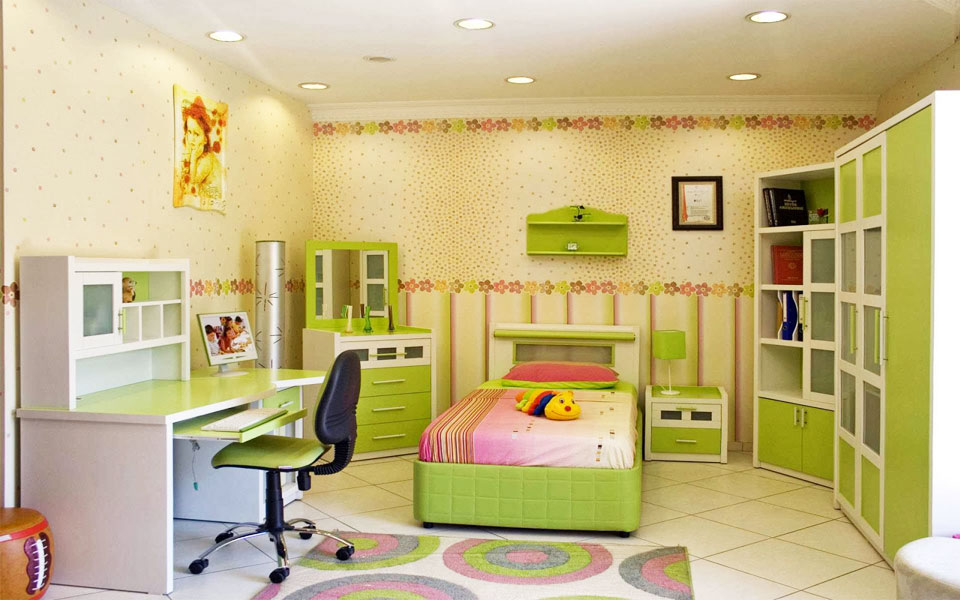 Turn your kitchen from boring to cheery:
A kitchen is always preferred to be in the colours grey, beige and white. But to make your kitchen pop what you can do is add in a touch of greenery to it. One of the examples being patterned tiles.
A spa like bathroom:
Embroidery is gaining traction in home decor trends, too. Try duvet cover printed with gorgeous flowers and accented with detailed embroidery in rich colours, it is the epitome of luxury. In a living room, if the decor is kept primarily neutral and laid back a tufted dark coloured velvet couch can formalize the entire aesthetic of the space.
Use it in workspaces:
The colour greenery can be used not only in homes but also workplaces. It promotes productivity and morale and keeps the business establishments away from looking boring and cold.
A pop of colour:
Greenery goes very well as combination with any other colour. Greenery can add personality to your plain looking living room. Greenery especially goes well with the colour white. A dash of greenery can be provided with a piece of furniture in that colour with white as its backdrop.
Faux green:
Another inexpensive and effortless way is to get faux plants and foliage for your home. Think of mantle display and lush displays of faux ferns and floral arrangements.
A good feng shui:
The colour greenery is a good feng shui. In Feng Shui Greenery is seen as a metaphor for motivation and decision-making with firm leadership and work-related orientation.