Summer's here and so is the vacation season. Everyone wants to relax but only with a tinge of entertainment to indulge in, especially the children of the house. Kids today are generally surrounded with electronic gadgets and they often kill their time away by staying glued to screens, playing video games, watching TV and videos and the kinds. Well, there is a creative and fun way to get them out of their fixations. Try these amusing DIY wall décor projects with your kids - an interesting escapade to indulge your kids and spend some quality time interacting with them.
Artsy Collages:
Kids love watercolors, doodles, stickers, pictures and glitter, so team up with your kid and get all these things in one sheet of paper. Frame the thing and hang it on your wall and there it is, instant art that your kids will love.
Washi Tape :
Washi tapes are Japan made adhesive paper that come in different colors and patterns and are easily available online. Make any patterns or photo frames using these adhesive papers to give your walls a chic and colorful look and surprise yourself.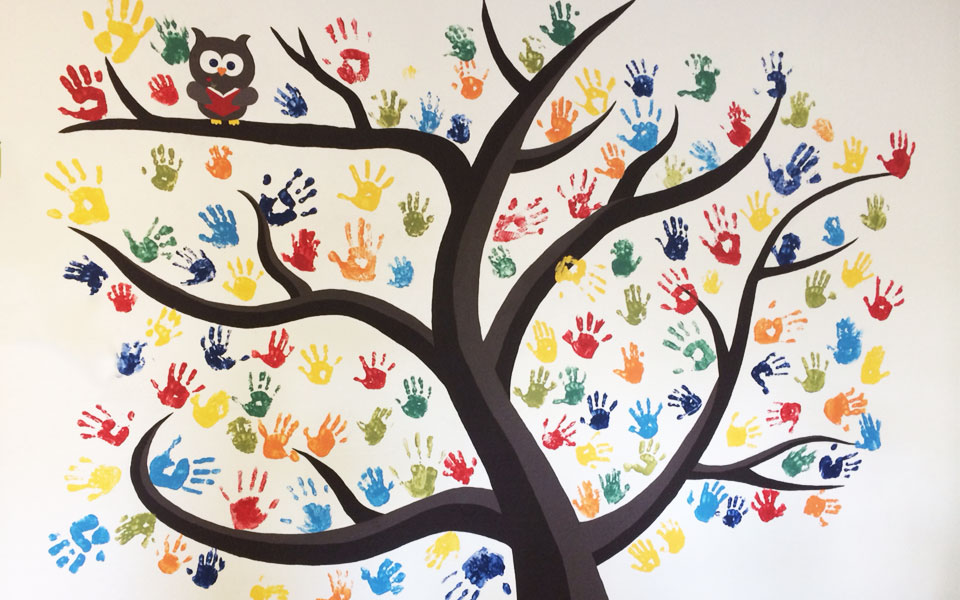 Memory Wall :
Another great idea is to create a memory wall highlighting your favorite memories with your kid. Your little ones will love the exciting task.
Plate Wall Art:
Who knew that plates could also be used for this purpose? But plates as a wall art do look amazing and very classy.
Black and White Photo Wall:
Making a black and white photo wall can give a very rustic feeling to your house. So take those photos and get it framed or tape it directly using washi tapes.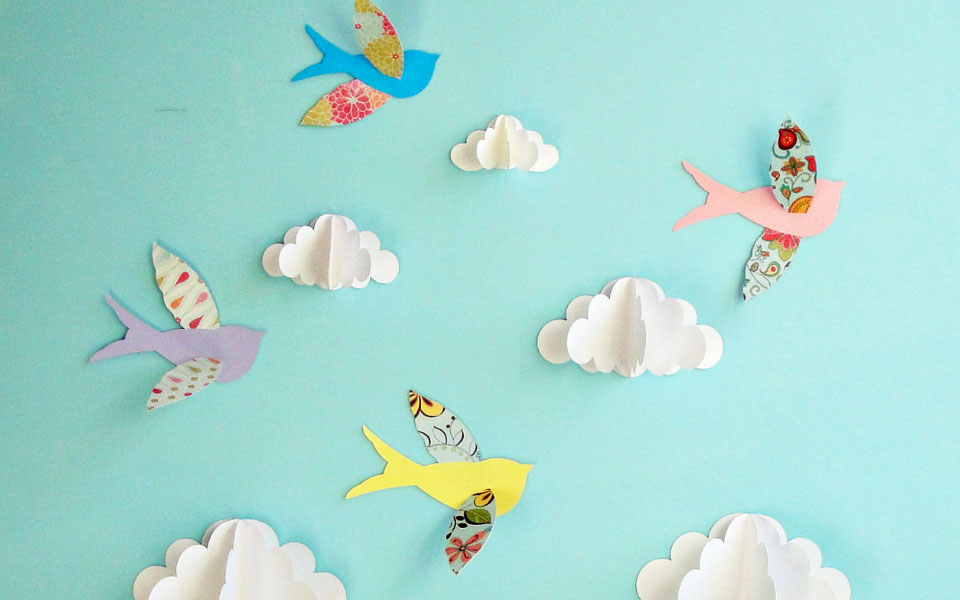 Create Wall Art using Origami Paper:
Origami paper can be used to create different shapes and patterns which can be further joined together to create wall hangings. Making art using origami paper is also a fun way to involve your kids in your DIY project.
Displaying your own Art Pieces:
You can make your own art piece with your kid using your kid's favorite items. It can range from anything from sequences to shells to different colored stones. Even items like color pencils and crayons arranged in a color-coordinated manner can look incredible on your walls, giving your walls a pop of color.
Dream catchers:
Dream catchers cannot only give you good dreams but also make your wall look very pretty. You can find tutorials on YouTube and makeup dreams catchers of different size and colors of your choice and even cute and fun ones that your babies would love to keep.
A Wipe-off Board:
A DIY wipe-off board is very easy to make. All you need is a frame and some patterned paper for the inside of the frame. You can use a dry erase marker to write on top of it to reuse it.
Paint with the Little Hands:
Painting can be fun and relaxing and with your kids can be double the fun. Be creative use your palms or stones to paint on the paper with your, get it framed and put it up on the wall.