In this bustling city life, where you forget to live outside competition and lose yourself to inhibitions, bathing is the only time to find yourself back and revitalize the spirit of life. An average person spends at least 1.5 years of his/her lifetime in a bathroom, ergo to make that time soothing and worthy it is very important to have an inviting bathroom. Model, remodel or renovate but make it the best part of your home.
Bathroom remodelling, as perceived, does not always mean heavy bills and non-ending construction plans. There are ways to smartly plan the design and remodel your me-time space within no time and without burning a hole in the pocket. To start off, try making colossal changes, by altering things in the most noticeable areas. Like you can change the light fixtures and instantly enjoy the new look and warmth of light colours. But by planning beforehand, you can always keep a tab at the purpose of the change, like whether you want the light to be noticed or want it to just submerge in the flooring. It is imperative to check the safety while installing chandeliers or low hanging lights, so that by no means they are under your hands reach while you are under the shower. The type and color of lights used becomes a secondary matter when it comes to dealing with space and air of the bathroom, what does matter is that mirrors are necessarily installed on the either sides of the wall as it makes even the small enclosed space look bigger and the reflection of the lights play with it to make it brighter. There are numerous options available regarding the style, size and look of the mirror to be installed, like zeroing the right frames that blend with your colours or opting for a series of small mirrors arranged in some well-organised pattern to give a modern touch or simply changing the wall into a mirror in full length and breadth.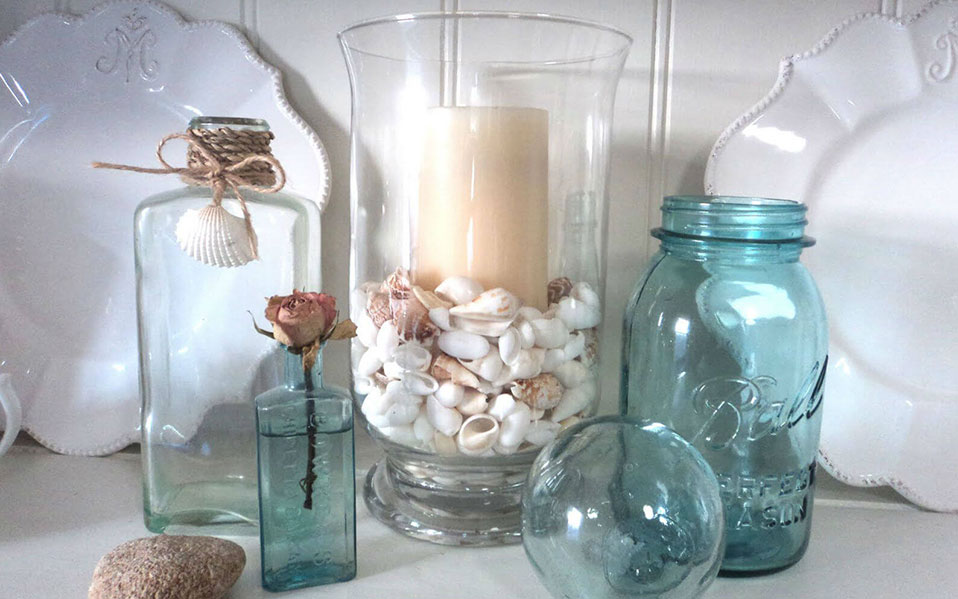 If you don't want to go through major demolition and yet make changes in your bathroom, the best way is to play with the vanity or the sink area. This is the apt part to consider on remodelling if you are running out of store space in the bathroom. These days, there are standardized to fully customised options available, where you can install a medicine cabinet above the sink, or you can pivot a wall mirror to give a dramatic visual impact in the bathroom or you can even play with the idea of utility in depth.
If you have walls which can take up the shelves, try to make use of it and offer visual interest by putting up elegant shelves alongside the towel rod or near the door. Go for vertical shelves rather than opting for horizontal ones, which shall save up on your floor space. These are minor refinements but they will surely leave a powerful and notable impact for you to refresh and rejoice.
You can also accessorize a bit by putting up baskets and hanging cabinets in the bathroom. They are versatile buddies that can go with any colour pallet and adorn any place like it owns it. If the bathroom is small and you're short of space, you can hang small baskets on the wall and stuff it with rolled towels or hand napkins.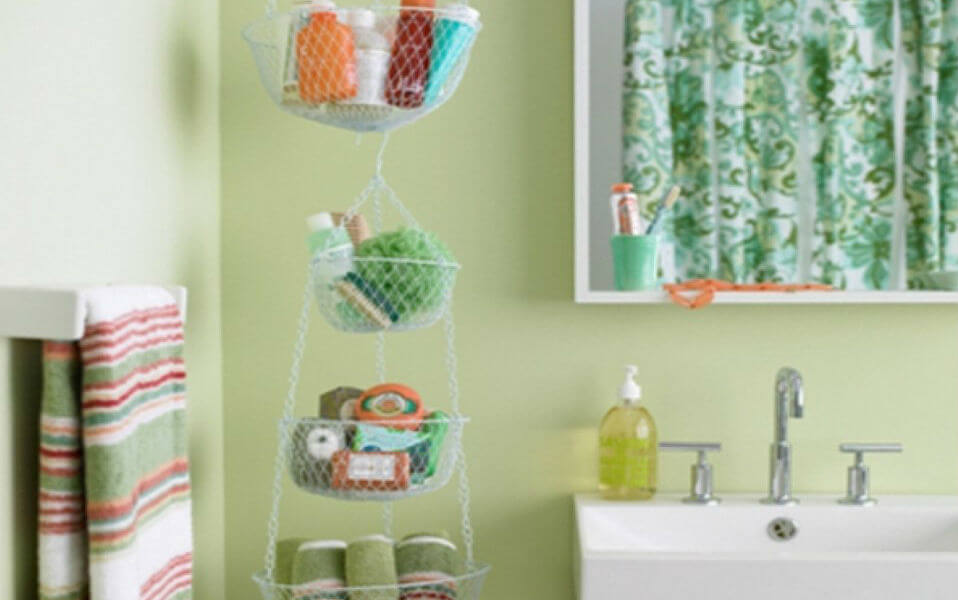 Colors do play an indispensable role to elevate the mood and accentuate space in any enclosed area. Choose the colour that illusions to a larger space and warms up the place into a cosier room. Revamp your bathroom, be it with small or big inputs. Decorate and remodel the significant corners and at once turn your bathroom into your personal relaxing abode. After all, happiness is a long hot bubble bath!