Not all those who wander get lost, sometimes they find significant-good things on the way but often they find themselves. For any travel lover, staying too long in the same house could be a bit claustrophobic, because their wanderlust incites them to break free of routine to explore the world, real life demands the impediment. To soothe this strong urge and keep the inspiration for travel from fading, all we need to do is change the home decor in ways that will do justice to the wandering heart and satiate the need to see the wonders of the world as well. Check out the following tricks to turn your home into a nostalgic memoir of your expedition.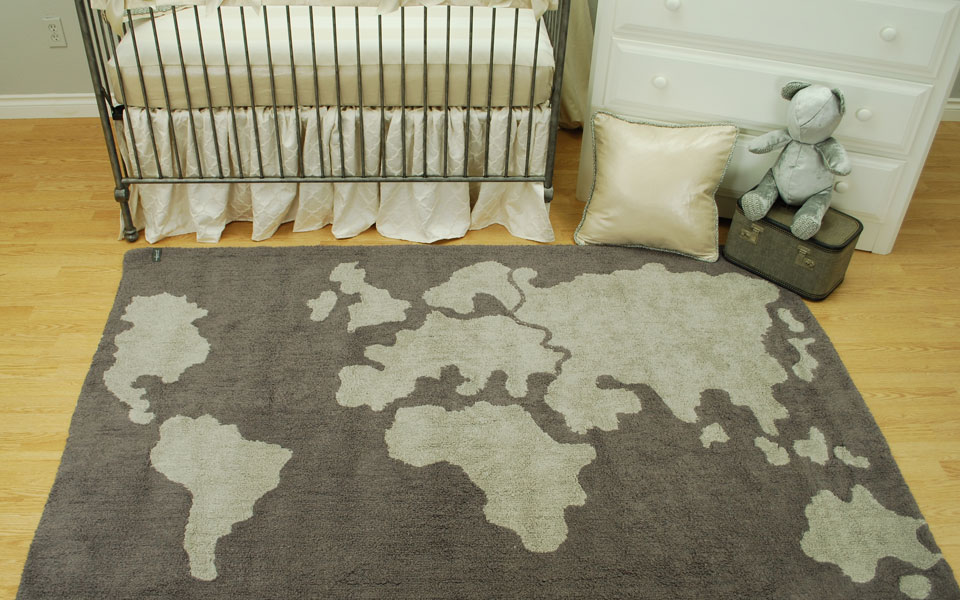 Start by pasting a life-size map on a plain wall to make it your signature side of the room and then enjoy the futuristic beauty it will bring in an instant. You can also try this on your bedroom door and feel like opening the door to new worlds every time you step outside your room. This idea can be extended to another level, if you keep labeling the countries or places that you have visited already or aspire to visit, with tiny notes card or photographs.
Another way to bring in the air of expedition in your home is to shelf the memento and souvenirs that you have collected from different places, for a mesmerizing and nostalgic display. You can also use a whole wall to make a collage of all the places that you would like to travel to someday. Signs, framed photographs and picture quotes will also make a great collage on the wall that you see as the first thing when you wake up in the morning.
You can also turn your bedpost lamp into a classy piece that will let the message of travel shine through.
Try a beautiful bathtub or bathroom curtain that has all the routes and maps to take on a drive down the memory lane and let your mind explore every time you take a shower behind that curtain. You can also turn your headboard into the ideal scenic view to wake up to every morning.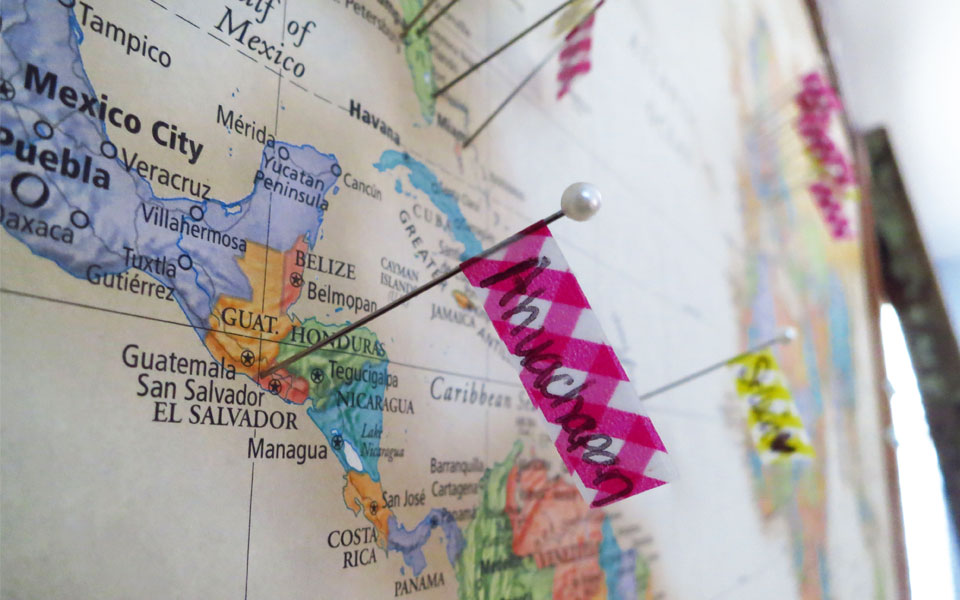 Framing the doors with miniature souvenir hangings can do wonders and make the urge to travel even stronger at times. You can also hang wind-chimes with a plane or a boat as the main hanging counterweight. A lovely way to brighten up the room in dark and bringing the vast sky inside is to get glowing stars in the sky and plan to wander the world. A fresh way to set the feel of the bedroom right is by wrapping an atlas inspired blanket, using a pillow that seeks to travel as well and a bed sheet that encompasses the world.